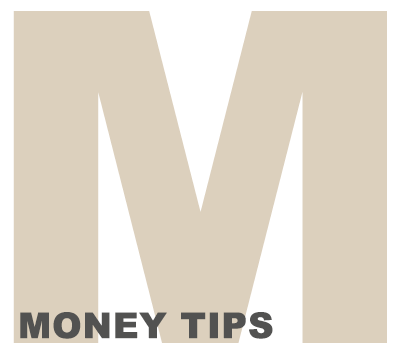 What You Should Know About Debt Settlement
How to Stop Living Paycheck to Paycheck
What to do if you get an unsolicited credit card in the mail
Q. I recently received a credit card in the mail. I did not apply for the card, and I don't want it. How can the company send me a card without me applying for one in the first place?
A. According to the Office of the Comptroller of Currency (OCC) there are generally three reasons a credit card is issued to you: in response to an oral or written request, in response to an application, or as a renewal or substitution for a credit card that you have already accepted.
If none of these reasons apply to you, you need to contact the card issuer as soon as possible. Do not call the activation phone number posted on the sticker on the front of the card. Since these are usually automated systems, you may not have the option of speaking to a representative. Rather, you should contact the number for customer service or the fraud department to discuss the reason you've received the card.
It's possible that you've received a new card as a result of a merger or acquisition between credit card companies. When the new company received your records, they automatically sent you a new card. If this is the case, you have the choice to activate the card or not, though your old card will no longer be valid.
Unfortunately, it's also possible that someone has applied for the credit card in your name, which means you have become a victim of identity theft. Given this possibility, it's essential for you to contact the fraud department of the credit card company if you have received an unsolicited card. If someone else has applied for credit in your name, you need to take immediate action and ask that the credit card company close or freeze the account(s).
Next, pull your credit reports at www.annualcreditreport.com. You will need to request all three of them if you believe you are a victim of identity theft. If you have already pulled your free reports in the last 12 months, you will have to pay for them. Nevertheless, if you're the victim of identity theft, you will want to pay for the reports so you have them in hand.
If you find additional accounts on your credit report that do not belong to you, you will need to contact those companies immediately. You will find contact information at the end of your report. You should also put a fraud alert on your credit reports, which you can do by contacting one of the credit reporting agencies. Additionally, you will need to contact your bank or credit union to ensure that no one has tampered with your accounts.
After you've done all of this, you will need to fill out the online complaint form with the Federal Trade Commission at www.identitytheft.gov. Print and save a copy of the form (affidavit) for yourself. Also print out the FTC's letter to law enforcement.
Next, file a police report and ask for your own copy of it. The FTC Identity Theft Affidavit and police report are our proof that someone has stolen your identity.
Do not ignore an unsolicited card. Instead, find out why you why you received the credit card and take swift action if it turns out that you have been a victim of identity theft.
Bonnie Spain is the Executive Director of Rushmore Consumer Credit Resource Center and its divisions, Consumer Credit Counseling Service of the Black Hills and the American Center for Credit Education. For more information, email acce@acce-online.com.
The material in this transmission is provided for personal, non-commercial, educational, and informational purposes only. ACCE makes no representations or warranties with respect to the accuracy or completeness of the contents of this transmission and assumes no responsibility for errors, inaccuracies, omissions, or any inconsistency herein. You should consult a professional where appropriate.
Sign up here to subscribe to our Money Tips.
---